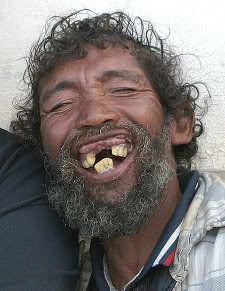 L
aughter is good medicine. People who don't laugh don't see the world as it is. People are funny. Funny happens. It is a serious, negative, self-absorbed person who can't find joy and laughter in his life. God made us to be happy. Instead of focusing on all of the negatives - some truly valid - God said to "
rejoice, again I will say rejoice.
" The Scriptures say, "
A joyful heart is good medicine, But a broken spirit dries up the bones"
(Pro. 17:22). There is nothing any more enjoyable that getting together with our grown children and talking about life. There is so much laughter. And there is nothing more enjoyable than getting together with fellow Christians and talking about life. It is smiles and laughter the whole evening. A person has to work hard to not enjoy life. So lighten up. Let go of your troubles. Look for the positive and share with others. Life is too short to not have fun. With all of the blessings we have to look forward to in heaven, that alone is enough to put a smile on our face. Happiness is a gift from the Lord.
ShareThis